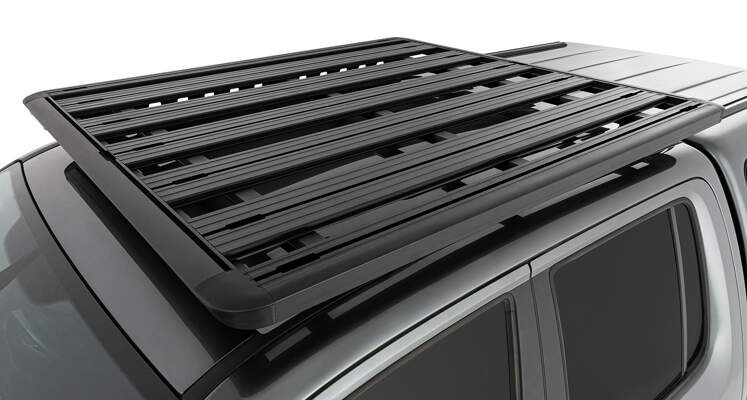 Rhino Rack Pioneer Platform (1528mmX1376mm) with Backbone to suit Volkswagen Amarok
MODKINGZ EXCLUSIVE PRICE
$1898 $1848
Rhino Rack Pioneer Platform (1528mmX1376mm) with Backbone to suit Volkswagen Amarok
These Rhino Rack Pioneer Platforms are the best solution for carrying cargo on your Amarok. Rhino Rack have come out with a new range of Pioneer Platforms, which allow you to completely change the way you carry items on your Amarok roof racks and allow you to maximise your off-road storage setups.
By adding more accessory channels into both the front and rear extrusions, Rhino Racks have increased the setup abilities of their systems immensely, while still being able to suit a wide variety of Rhino-Rack and other aftermarket accessories.
These Pioneer Platforms are constructed from durable, heavy duty and lightweight Aluminium with Fibreglass reinforced nylon corner pieces.
Volkswagen Amarok Roof Rack Benefits & Features😍
✅Compatible with a wide range of Rhino Rack accessories
✅Black Powder Coated to maximise corrosion resistance
✅Sleek and durable design
✅Improved aerodynamics
Included:
✅Pioneer Platform (1528mmX1376mm) - 52101
✅Rhino-Rack Backbone Mounting System for Amarok/Hilux - RVAB1
This Rhino Racks Pioneer Platform w/ Backbone system is suitable for Volkswagen Amarok 2H 02/2011 On
🎬Want to know see the benefits of this Pioneer Platform kit? Watch the video below 👌
CODE: JB1169
Dimensions
| | |
| --- | --- |
| Length | 152.8 cm |
| Width | 137.6 cm |
| Height | 39 cm |
| Weight | 30 kg |