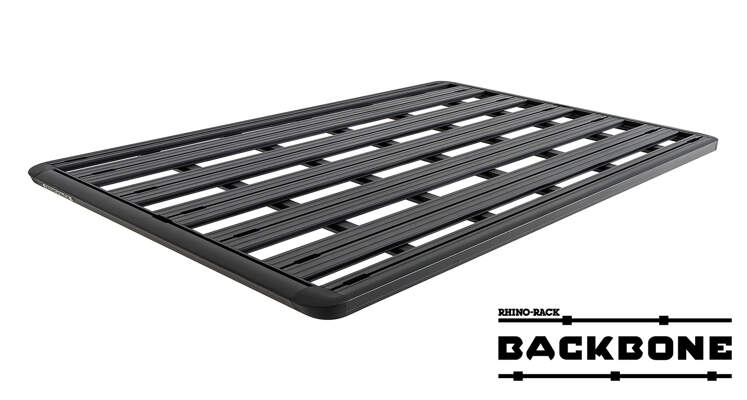 Rhino Rack Pioneer Platform (1928mmX1376mm) with Backbone to suit Toyota LandCruiser 300 Series
MODKINGZ EXCLUSIVE PRICE
$2162 $2112
Rhino Rack Pioneer Platform (1928mmX1376mm) with Backbone to suit Toyota LandCruiser 300 Series
Rhino-Racks have paired their Backbone structures with the Pioneer Platforms for the ultimate overland experience. This combination offers an all-round load carrying solution specifically designed to complement and follow the structure of the Toyota LandCruiser 300 Series roof.
By adding more accessory channels into both the front and rear extrusions, Rhino Racks have increased the setup abilities of their systems immensely, while still being able to suit a wide variety of Rhino-Rack and other aftermarket accessories.
These Pioneer Platforms are constructed from durable, heavy duty and lightweight Aluminium with Fibreglass reinforced nylon corner pieces.
LandCruiser Roof Rack Benefits & Features😍
✅Compatible with a wide range of Rhino Rack accessories
✅Black Powder Coated to maximise corrosion resistance
✅Improved aerodynamic design
✅Quick and effortless Installation
✅Sleek and Durable design
✅Able to run wires within extrusions
Included:
✅Pioneer Platform (1528mmX1376mm) - 52103
✅Rhino-Rack Backbone Mounting System for Toyota LandCruiser 300s - RTLB5
This Rhino Racks Pioneer Platform w/ Backbone system is suitable for Toyota LandCruiser 300 Series
🎬Want to know see the benefits of this Pioneer Platform kit? Watch the video below 👌
CODE: JC-01496
Dimensions
| | |
| --- | --- |
| Length | 192.8 cm |
| Width | 137.6 cm |
| Height | 47 cm |
| Weight | 30 kg |